From a 2002 LOTR Calendar. "Mister April".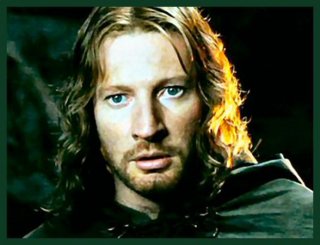 Something is tempting him...luring him...calling to him. Perhaps one of the Rangers brought donuts into work.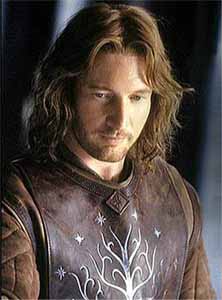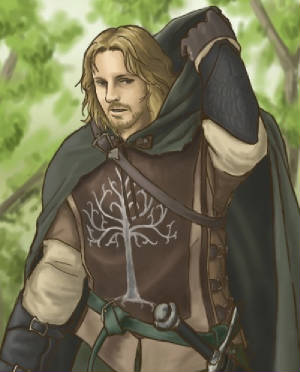 (above and below) Faramir images, created by a Japanese artist. I wish I knew who did these!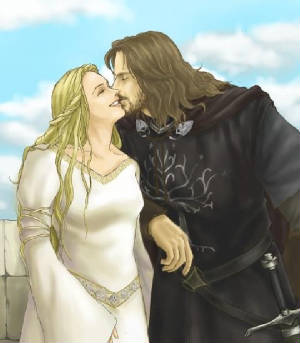 End-credit sketch from Return of the King.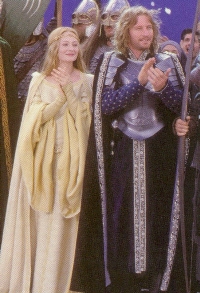 "We're standing next to each other. I think that means we're engaged."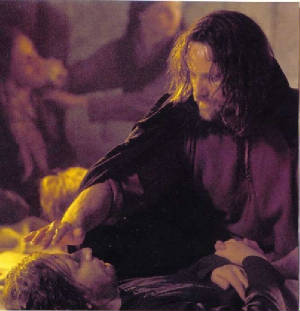 Aragorn healing Faramir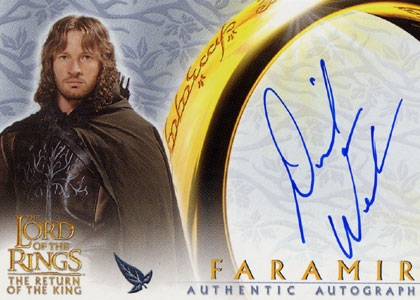 (Above and below) Topps Faramir images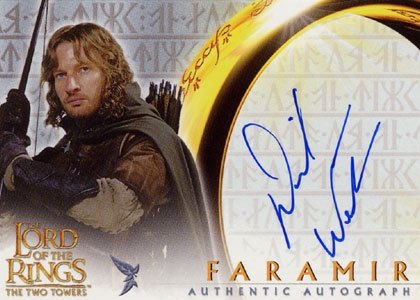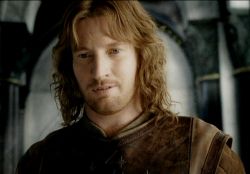 "It belonged to a young boy of the city, who liked to keep dead toads and wads of mayonnaise in his pockets. Come to think of it, I'm not sure Dad ever had it dry-cleaned..."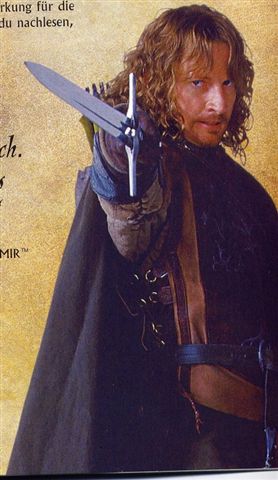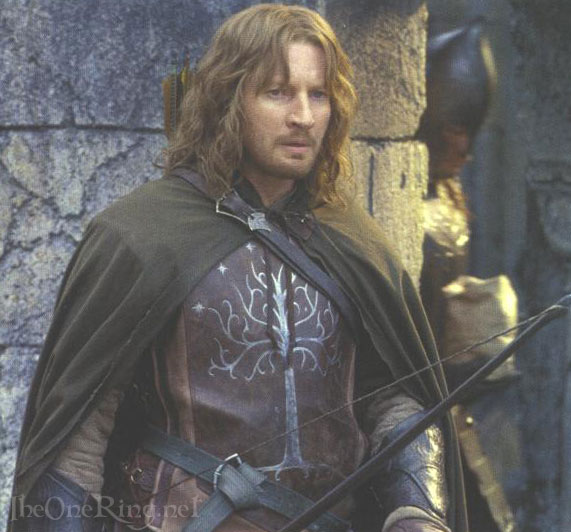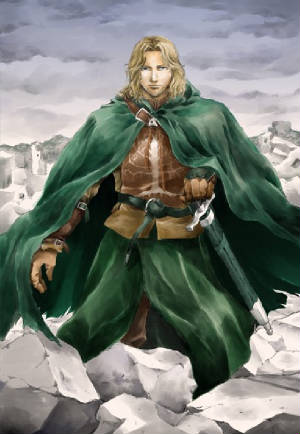 Purr!
Found this painting on a Russian site...alas, it's uncredited.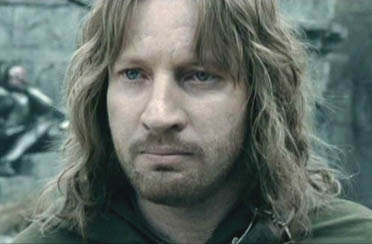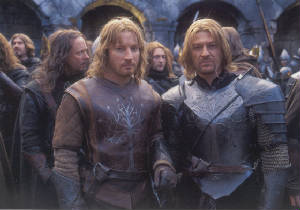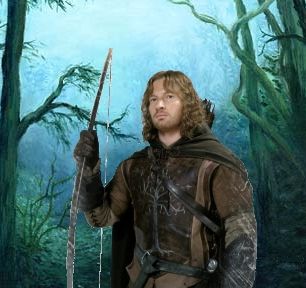 Wait...didn't we just see this same photo at the top of the page? Oh well. This one has trees in it.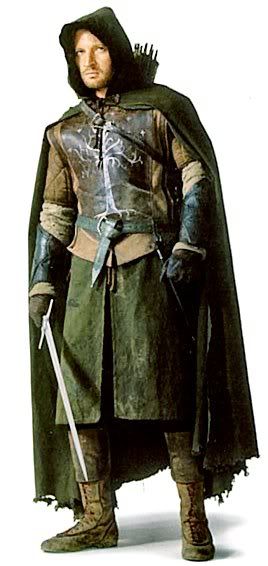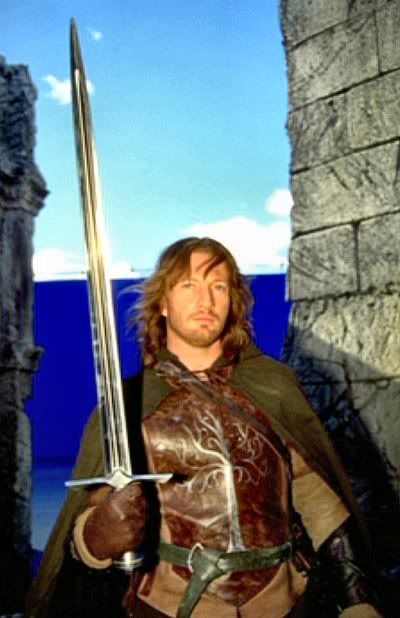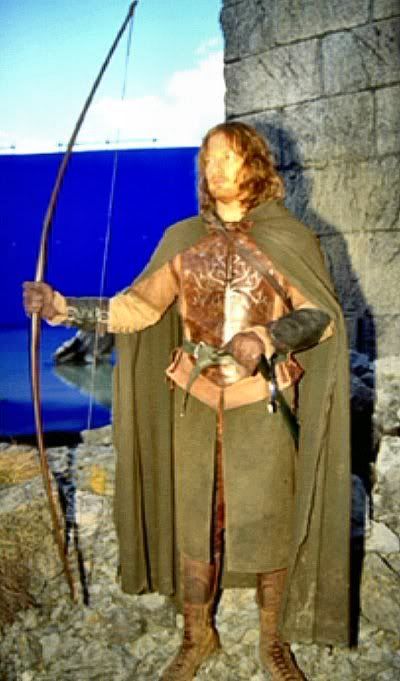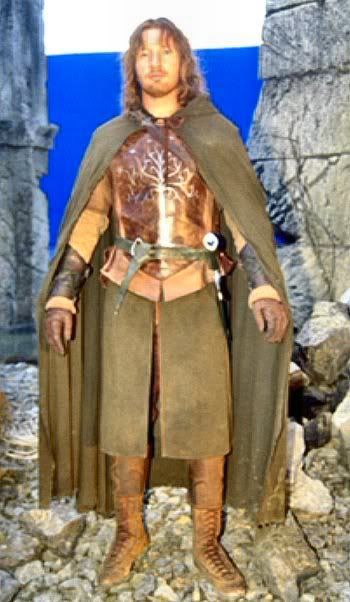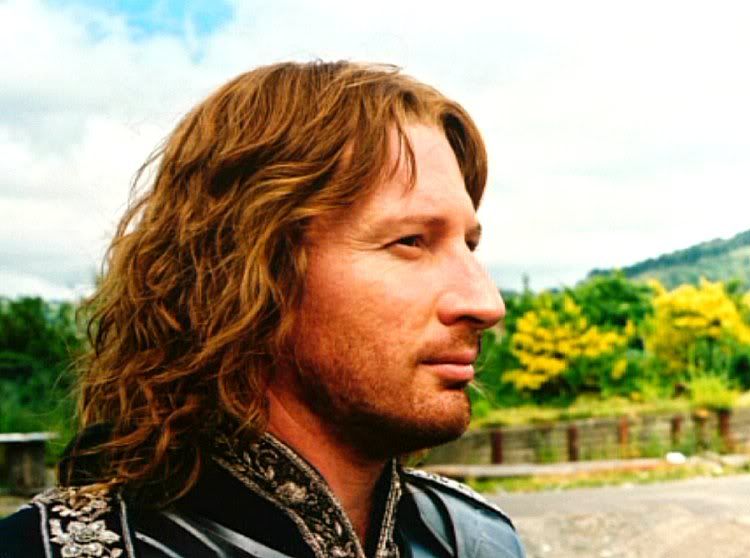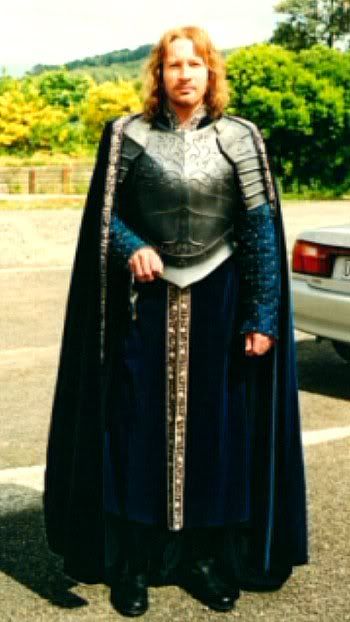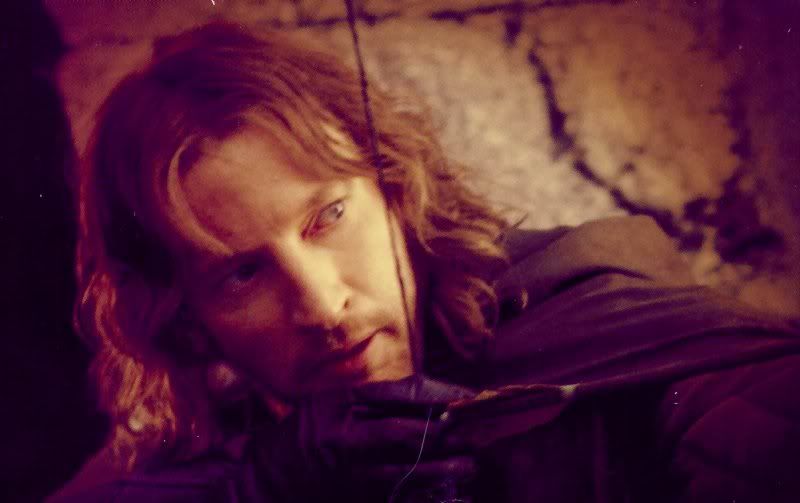 Cover of the Return of the King soundtrack