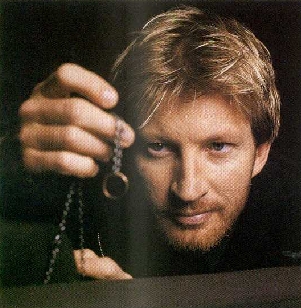 With This Ring, I Be Red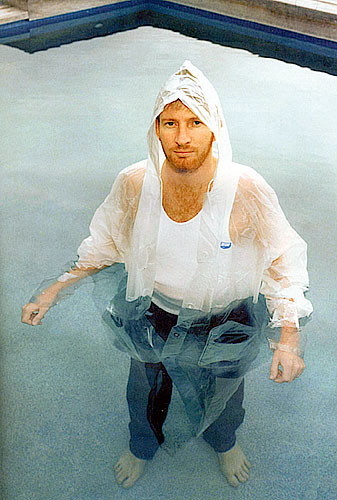 Empire magazine, August 2002.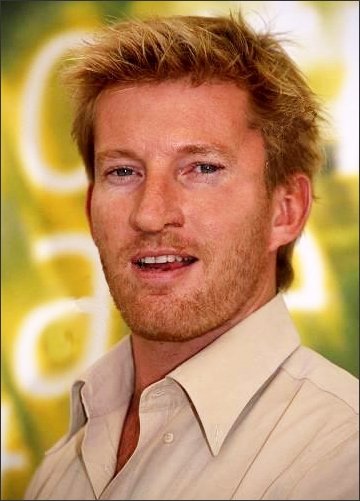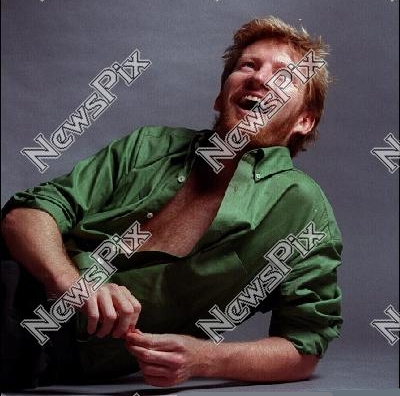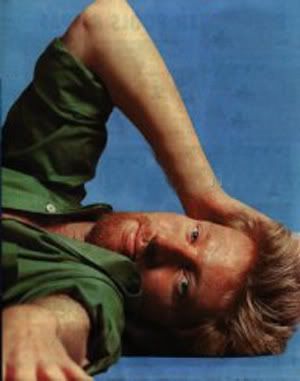 Photos by Milan Scepanovi, March 1999. To view more from Newspix' extensive collection,
visit their website
and search their archives.
From an article about "Gettin' Square"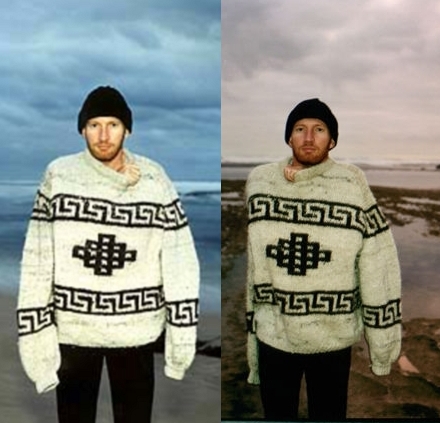 One could be at peace
Inside the fleece
Of a sweater built for two...
(Photographs by Ingvar Kenne)
"Invisible Man" interview, May 2006
In May 2006, David received an Honorary Doctorate from Australian Catholic University in Melbourne. Etiquette discourages the use of "Dr." by recipients, but an honorary doctorate still entitles him to diagnose honorary diseases, write honorary prescriptions, and play honorary golf on Wednesdays.
Ummm...I forget where this picture came from.
From the "Celebrities Beanies" website. David poses with Albert the Scientist Bear.
Other Gallery Pages