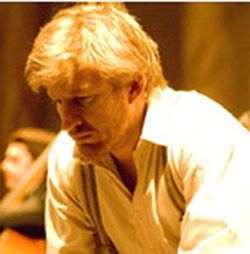 As Vincent Van Gogh in "Songs From The Yellow Bedroom"
From the video for the Alex Lloyd song "A Brand New Day" (screen cap by Nenya)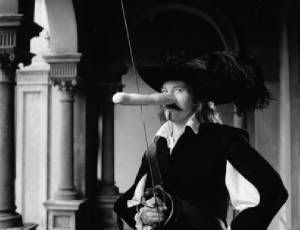 As Cyrano de Bergerac in the Melbourne Theater Company's production of Cyrano, Feb - April 2005.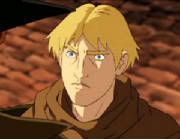 Animated Carl from "Van Helsing: The London Assignment". David supplied the voice for Carl in this movie.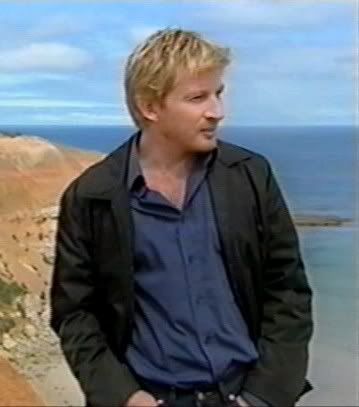 Narrating "Salinity: The Silent Flood"

In "Burned Bridges (Heartland)", playing an attorney named Warwick Bone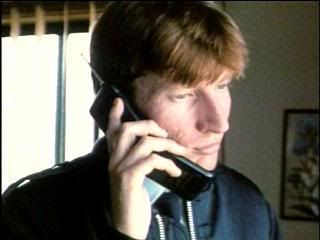 Tran the Man (1994), a 17-minute short film directed by Rowan Woods. David played the title role. A creative precursor to The Boys, Tran the Man is set in Sydney's south-western suburbs and is laced with the threat of violence. (Screencap by Jo; loaned to DC with her kind permission)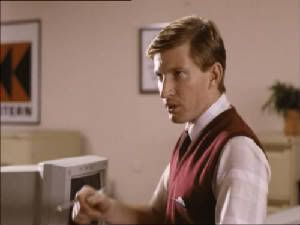 Scene from "Idiot Box" (Bank Teller With A History)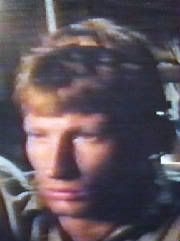 As Horrie Young in "The Heroes", a 1988 TV movie based on a real-life World War II raid. (photo source: Wenham Wonderland)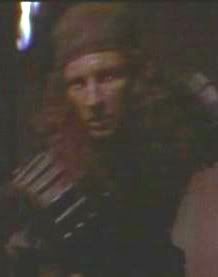 As a hotel guard in "No Escape". (thanks, Tez for setting me straight...)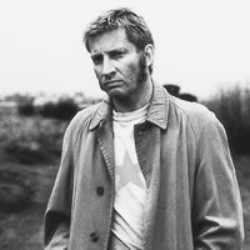 As Lee in the 2002 production of Sam Shepherd's "True West", which ran from April 19 - May 25 at the Victorian Arts Centre playhouse in Melbourne.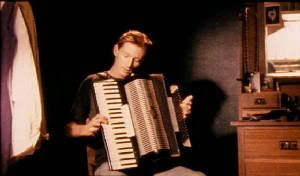 As Eddie, an accordion musician, in "The Red Dress"
David's brief appearance in "Come In Spinner"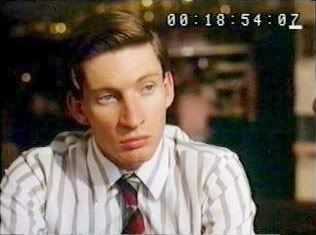 As Trevor, a born-again Christian and bank teller, in "Greenkeeping".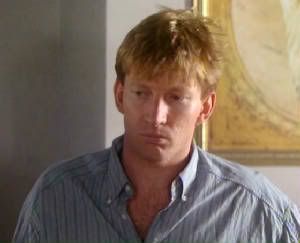 Blue Heelers, Episode 4, "Happy Families". (screencap by bonjourtrieste)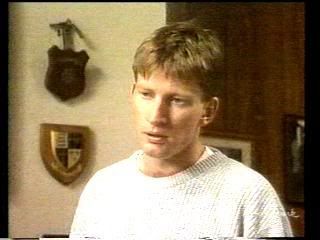 Blue Heelers, "The Folly of Youth". David portrays Will Cassidy, a former top student and star athlete whose life is changed after a car accident.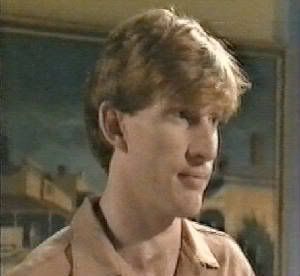 As David Cornish in A Country Practice, 1992 (episode title: "It's My Party")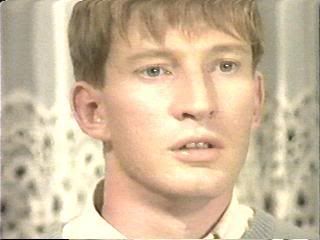 "Twisted Tales: The Test", 1996, as a salon owner named George with an overbearing mother. (screencap by Minkey)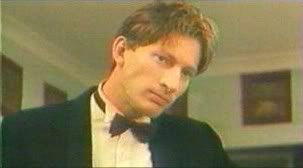 "Roses Are Red", a short film. David plays a flower seller who mistakes a love note on his windshield for a traffic ticket. (screencap by Minkey)
Dr. Chrobak in "Return to Jupiter"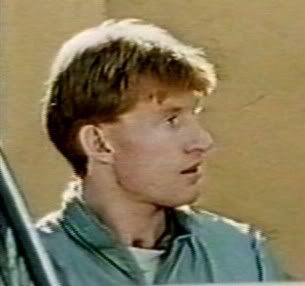 "Police Rescue: The Cosmic Lightbeam", playing Ferret, a locksmith.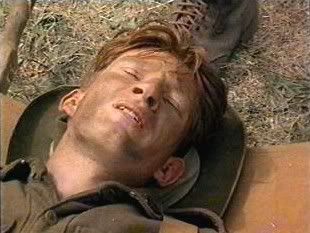 Playing a wounded soldier in "Jack Simpson: A Willesee Documentary", 1987. (screencap by Minkey)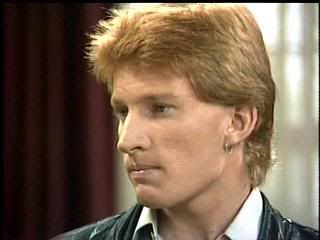 "Sons and Daughters", David's first TV soap opera role. He's credited as "Debt Collector". (screencap by Minkey)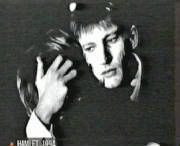 As Laertes in "Hamlet"
As a student actor in "The Crucible", age 20. One of David's earliest stage roles.