David Wenham
Welcome to Dessicated Coconut, a web site dedicated to the talented Australian actor, David Wenham. An eight-time AFI award nominee (and three-time winner), he's been called "the funniest man on the planet".
Early in his career, David Wenham turned to a life of crime, first by stealing scenes, then entire movies. He first attracted critical praise with roles in Cosi, Simone de Beauvoir's Babies, and The Boys. In 1998, he became well-known to Australian television audiences as the lovable, laid-back "Diver Dan" della Bosca in Seachange. Since then, he's starred in some of Australia's best-loved films: Molokai, The Bank, Better Than Sex, Dust, Moulin Rouge, and Gettin' Square. More recently, his roles as Faramir in The Lord of the Rings, Carl in Van Helsing , and Dilios in 300 have won the hearts of fans around the globe.
This is a casual fansite, so please, feel free to take your shoes off before roaming around. We're easy.
Join our message board affiliate
Latest Updates
November 8, 2011
Dessicated Coconut will be on hiatus for awhile, as we await the arrival of our first Blessed Event(s), DC Junior and DC Junior II. Thank you, everybody, for your support/interest in David, and we hope to meet you back here soon...
October 27, 2011
Just in time for Halloween! David will appear Dripping In Chocolate...
Oops. I left out a proposition. I mean, preposition!
Let's start over, shall we?
David will apear IN Dripping In Chocolate, a new murder mystery currently being filmed for UK TV. (There, that's better). Read about it here and here. As a public service, the following photo is provided for those whose link-clicking appendages are frozen in a dreamy, claw-like trance at the mere mention of chocolate: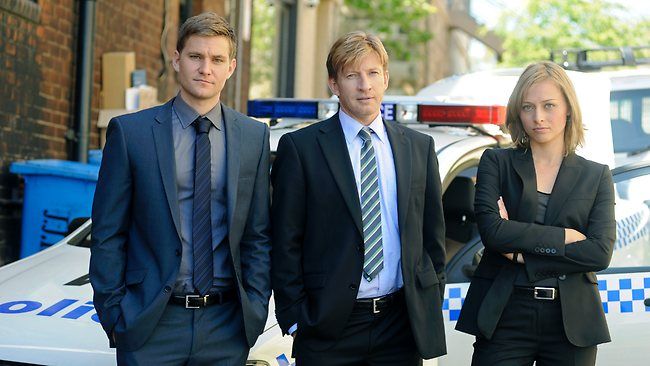 The 2011 IF nominations have been announced, and David garnered a Best Actor nomination for his portrayal of Len in Oranges and Sunshine.
Recently, David narrated a short film, Measuring Up, to promote the Sydney Story Factory, a philanthropic initiative designed to encourage creativity in disadvantaged children.
SOMETIMES YOU JUST CAN'T HELP BUT NOTICE...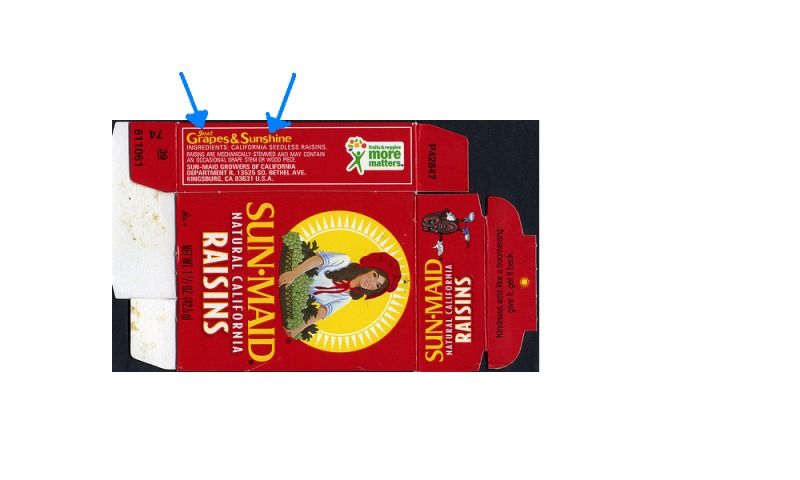 ....an idea for a movie sequel.
October 1, 2011
Sorry for missing out on Davidmas last week! I've been laid low by a vicious cold (after making the mistake of touring a day care center without bringing along gallons of hand sanitizer). And I had a seagull cake all baked and everything:
Guess now I can Chekhov another item from the "to do list". Anyway, a happy very-belated-birthday to David, and we all wish him the utmost happiness in the coming year.
In other news, The Boys Are Back In Town. Griffin Theatre is reprising "The Boys" for its 2012 season, 21 years after the world was introduced to a promising young actor playing the role of Brett Sprague: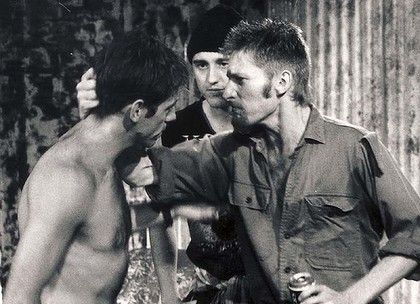 Controversial TV1 Series Killing Time To Screen In November Only the first six episodes will be aired, since the court case is currently in appeal. But hey, it's a start.
September 4, 2011
If the Internet suddenly seemed a little brighter, a little cheerier, this past month, redolent with tinkling laughter like the sound of a thousand angels eating creme brulee, it's because many delightful new David interviews, links, appearances, and projects have been popping up. Let's get right to it!
David is providing narration for A Cautionary Tale, "a modern fable about a little girl born with a tail that expresses her emotions". Here's a few clips of the master at work in a sound booth during a recording session.
Wenham Hits Busselton's Red Carpet David attended the premiere of Fred Schepisi's new film The Eye of the Storm at CinefestOZ at Busselton in southwestern Australia. Not only did he hit the red carpet, he rolled it up: Piles of Fun For Carpetbagger Wenham. Some video and a brief interview: Hollywood Heavyweights Head To Cinefest Oz. And another interview, this one from Quickflix: David Wenham (Oranges and Sunshine, Lord of the Rings). David and Fred Schepisi were also honored with Australian Screen Legend Awards at the gala following the film fest.
Actors' Union May Call Strikes Over Imports The Australian government has proposed new guidelines making it easier to hire overseas actors, which has sparked a ballot campaign from Actors Equity Australia to protest the guidelines. As a result, producer Rick McKenna makes a foolish, foolish, misguided decision: "Among the productions caught in the cross-hairs of this dispute was the forthcoming Kath & Kim movie. Producer Rick McKenna wanted to cast English actor Richard E. Grant. The Age understands that in discussions involving SPAA, the Office for the Arts and Actors Equity, it was suggested that David Wenham might be a better option. In the end, McKenna had his way. Grant has a starring role in the film, now in production."
A Walk On The Wayside David attended the opening of Voices from the Wayside, a verbatim theater production featuring eight stories from Wayside visitors, volunteers and staff. The production ran from August 19 - 28 at the Wayside Chapel in King's Cross. Short interview here (scroll down to see): A Big Day For Wayside Chapel
Babies and Parents at Mater Birthday Bash (from the Catholic Weekly). David attended a party at Luna Park, along with parents of other babies born at Mater Hospital, North Sydney, to celebrate the 20th anniversary of the opening of the hospital's maternity unit.
Oranges and Sunshine will debut in the U.S. on October 21st, with a sneak preview Oct. 18th in Los Angeles at the Skirball Cultural Center. (Why do I keep reading that as "Skeeball Cultural Center"?) Here's a nice featurette, with clips from the movie and interviews with the cast and director (including David, round about 9 minutes or so). As an added bonus, there's Greek subtitles.
David was - is? in Broome, Australia, as a big-screen guest at a showing of Oranges & Sunshine on September 2, part of the National Film Archive's tour of Australian Films.
The new Paul Cox documentary, On Borrowed Time, includes appearances by David, who worked with him on Molokai: The Story of Father Damien.
July 3, 2011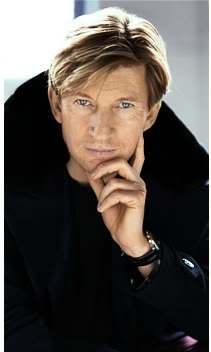 Photo from Men of the Moment, in the July issue of Australian Women's Weekly. David is one of several male celebrities interviewed about the women they most admire, and what advice they'd have for women. With charming modesty, David admits he can't think of any advice to give womankind, but that's OK, because womankind can't think of a single piece of advice for David either. He's perfectly fine the way he is. (In fact, I've heard Superman sleeps in David Wenham pajamas.)
Time Out Sydney has another nice feature interview which touches on David's childhoood, his acting background, and past roles.
Iconic Play Gets Beach-Themed Revival Behind-the-scenes video about The Seagull, with footage of David on stage.
Here's a few Seagull photos (courtesy of patih & cousinshelley):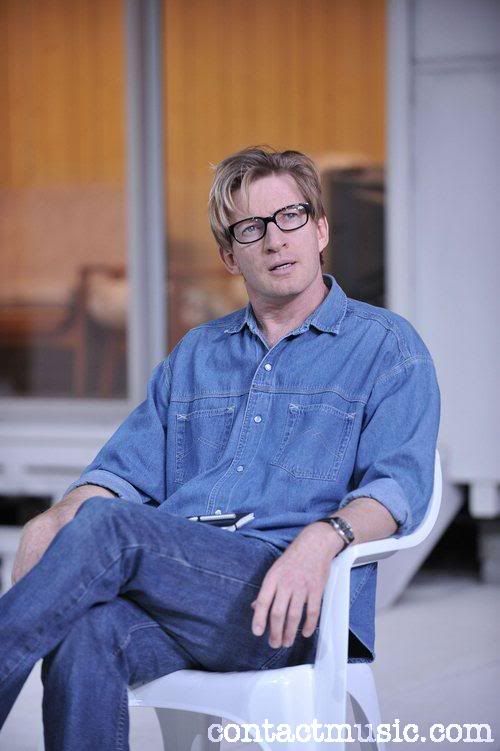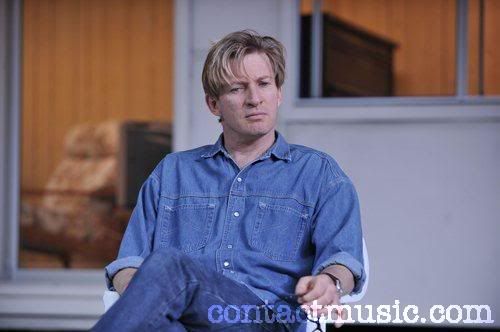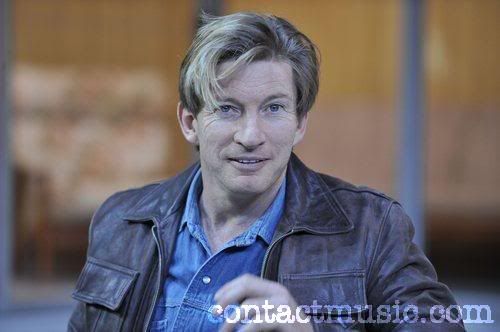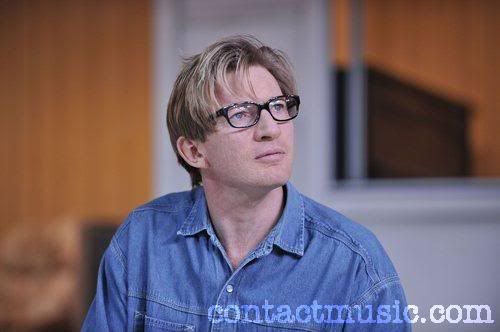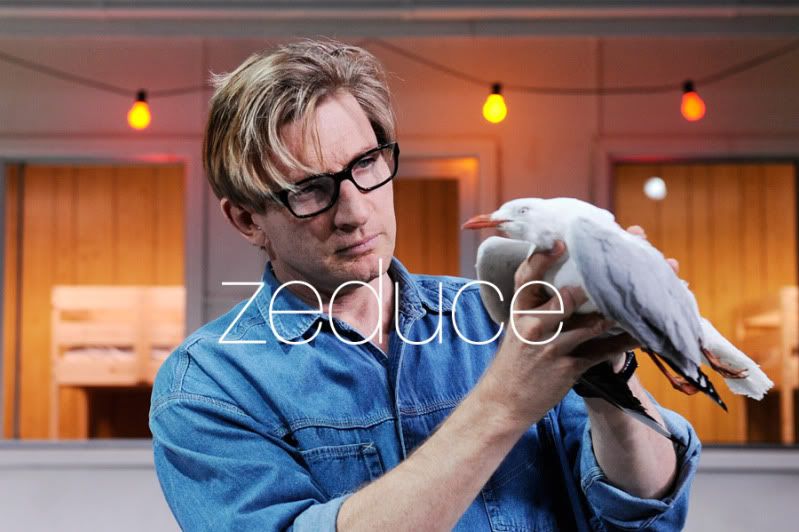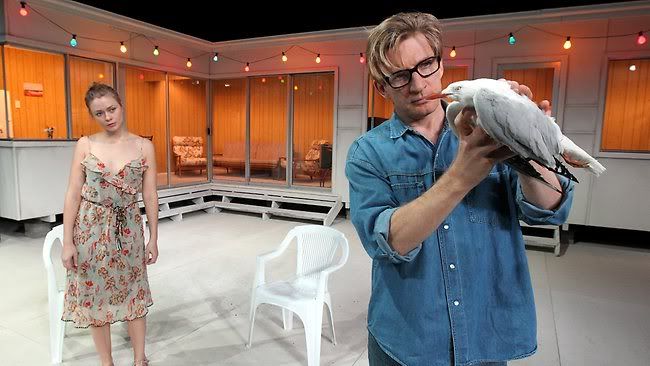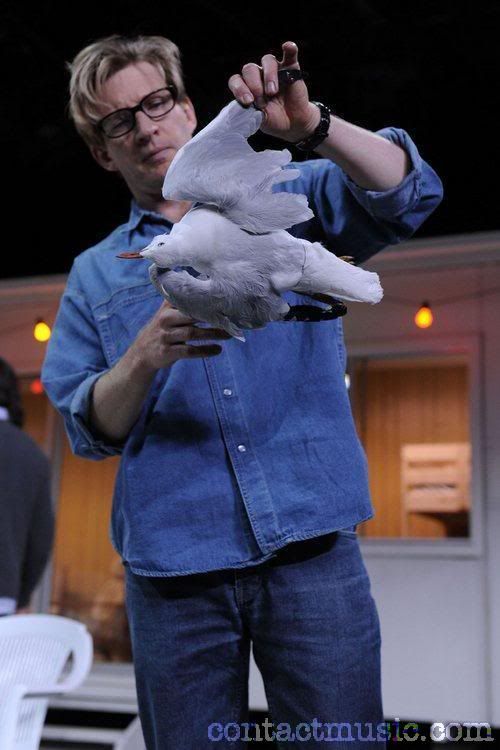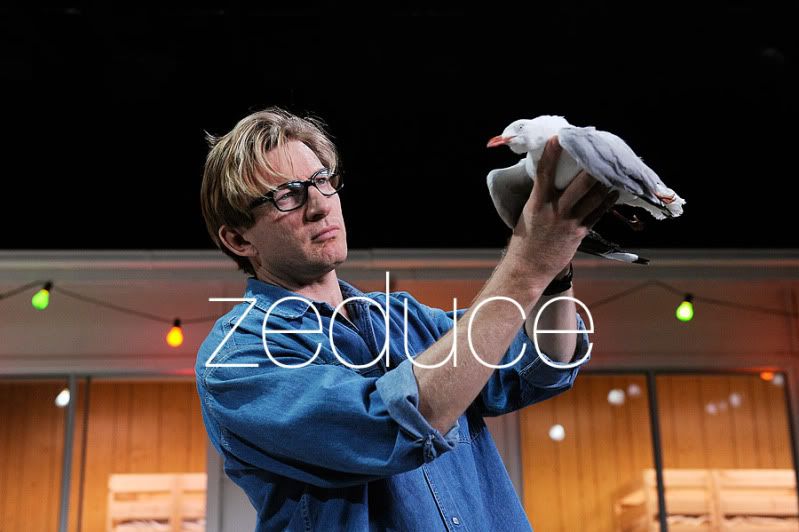 Alas, poor Yorick. I knew him, Horatio. A bird of infinite jest. He hath pooped on my car a thousand times.
Sydney Film Festival includes David Wenham and Sarah Watt for jury David will be on the Dendy Awards jury for Australian Short Films, along with screenwriter John Collee and producer Nicole O'Donohue.
This 2012 German Lord of the Rings calendar has a never-before-seen photo of Faramir and Eowyn.
Stop by the official Oranges and Sunshine site and check out stills of David from the film (also an interview in the Cast & Crew section)
Stars Line Up To Make Winton Movies More on possible upcoming David directing project
May 28, 2011
Sorry for the hiatus! I have a good excuse for being MIA the last 3 months, having to do with a stork and a surprise 2-for-1 special due to arrive in November. (Do they make 300 leather-print diapers for newborns? If they don't, they should.)
Anyway. Grab a warm canape, pull up an ottoman and let's review what Mr. Wenham has been up to, lo these many weeks...
Wenham Waits for Flight of Seagull David will be playing the part of Trigorin, the writer, in Chekhov's The Seagull at his old stomping grounds, the Belvoir St. Theatre: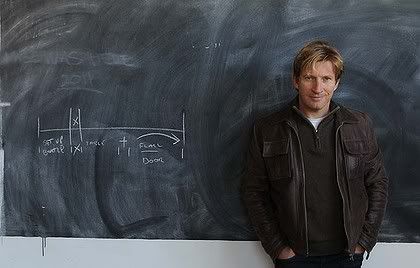 The equation on the blackboard, in case you were wondering, is a special type of stage calculus developed by Staniskavski in the 1920s. It describes the fractal relationship of the action to the literary symbolism, in which "X" stands for a young girl's loss of innocence/destruction by a man, and
equals a dead seagull.
Oranges and Sunshine premiered in Sydney on May 23. In Wenham's Way, David talks to Philippa Hawker about the process that went into creating his character, Len, an engimatic, proud man seemingly unaffected by his painful past. It also appears that he may soon get a chance to realize a longtime dream of directing - he is currently on board to direct a segment of The Turning, a collection of short stories by Tim Winton, and has a few other projects in the early planning stage.
The Wayside Chapel has a new commercial supporting its "Love over Hate" campaign, with David providing the voice-over.
Killing Time began airing its 10 episodes in New Zealand on April 12.
Some photos from OptusOne80: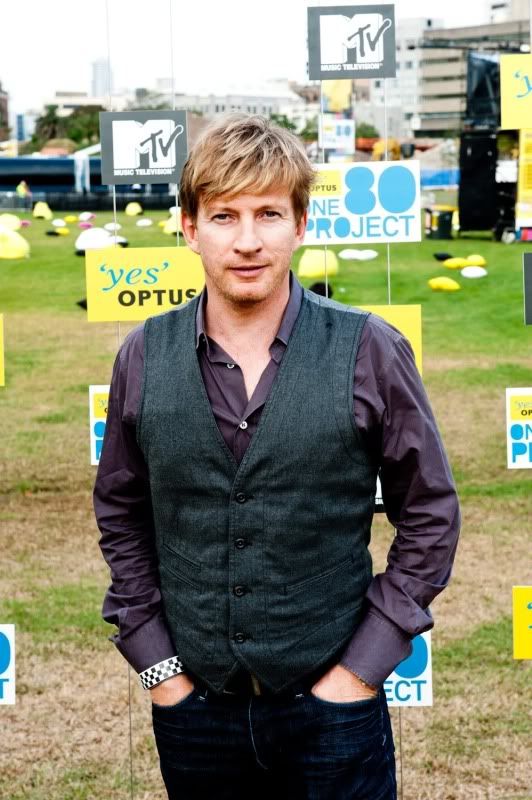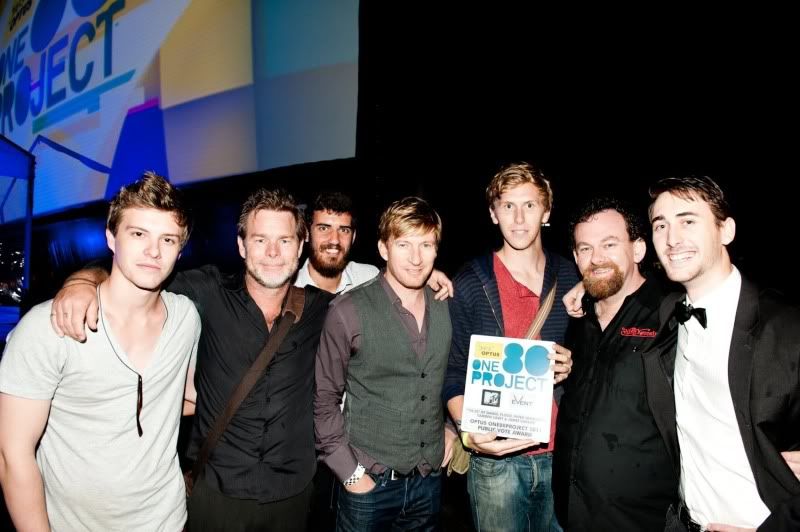 March 6, 2011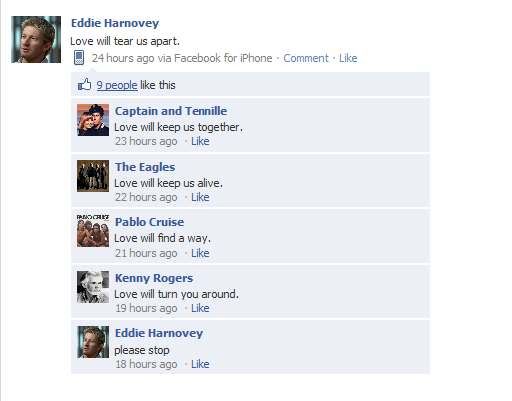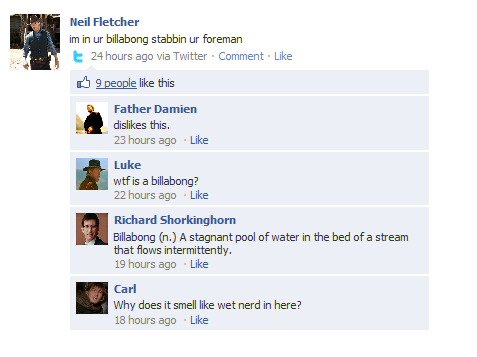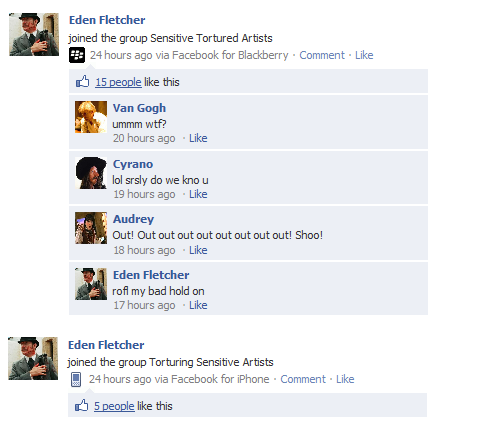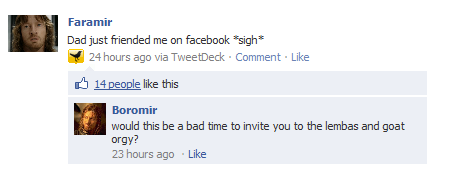 March 5, 2011
Los Angeles, California - David Wenham and Gia Carides (aka Mrs. Anthony LaPaglia-aka-Simon O'Reily from The Bank") attend the Australians In Film Pre-Oscar Party honoring Australian Oscar nominees. The party was held at the home of the consul-General of Australia on February 25, 2011 in Brentwood, California. (Photo by Getty Images)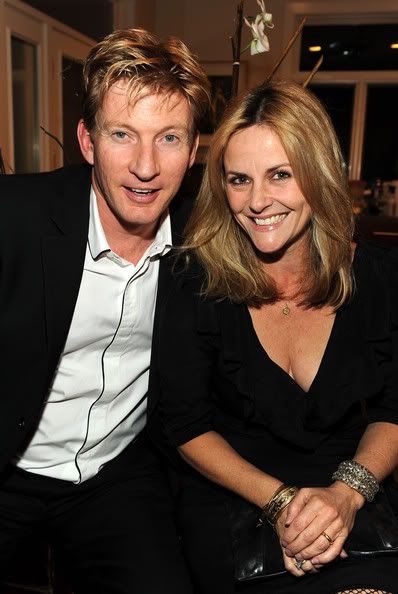 February 21, 2011
Glenn Owen Dodds is heading to Brisbane with the best of Flickrfest.
David will be on the judging panel for the 2011 OPTUS ONE80PROJECT, a competition for aspiring TV makers.
The Film Pilgrim has a detailed review of Oranges and Sunshine : "David Wenham is very good as the prickly and emotionally closed off Len, still managing to convey the anger and hurt beneath the surface."
Oft imitated, never duplicated: Dessicated Coconut is pleased to bring you the first installment of our "Totally Looks Like: Special Character Hair Edition" series.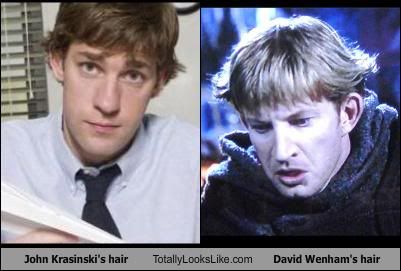 John Krasinski from The Office's hair totally looks like Carl from Van Helsing's hair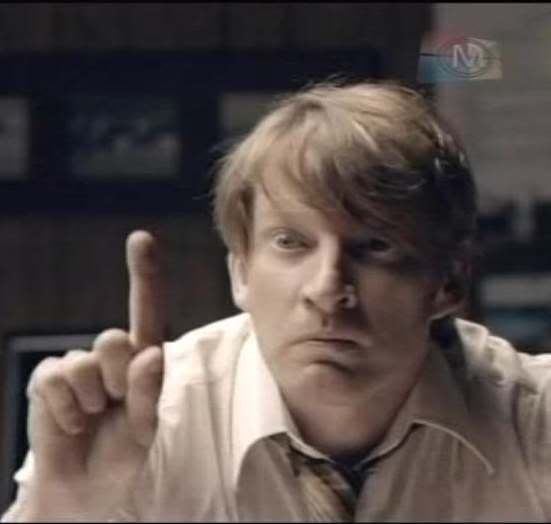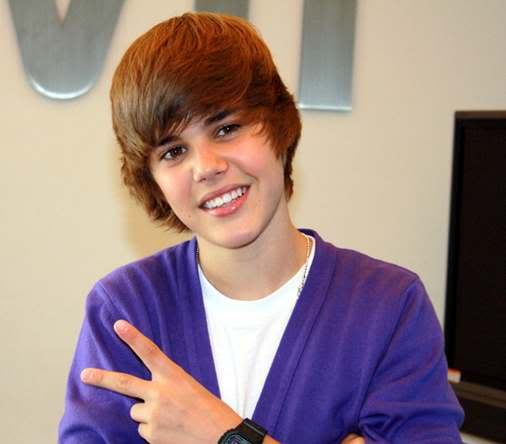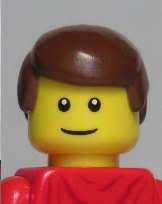 Glenn Owen Dodds' hair totally looks Justin Bieber's hair which totally looks like Lego Guy hair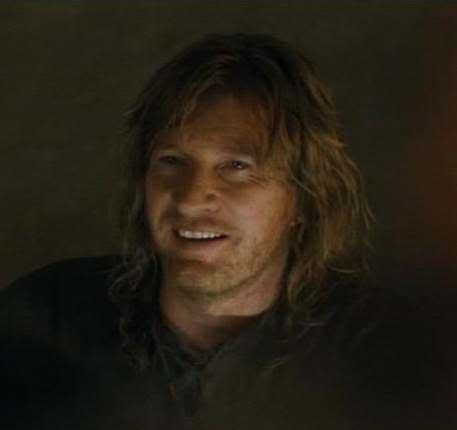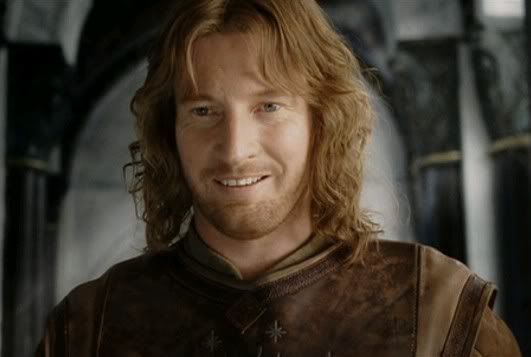 Gerold totally looks like Faramir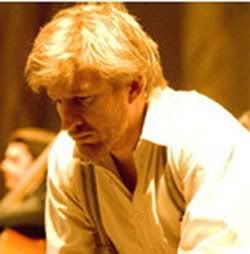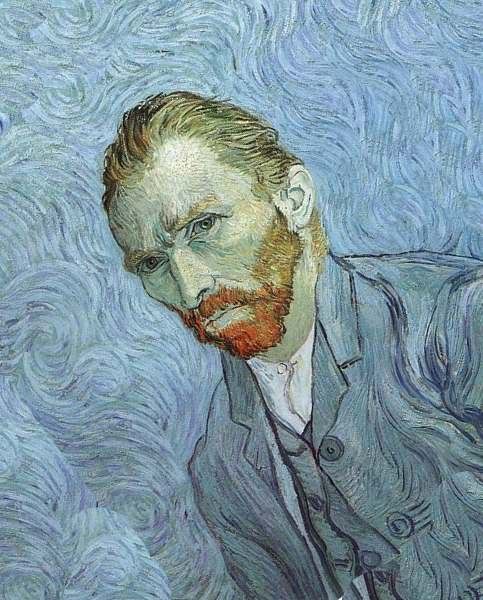 Vincent Van Gogh totally looks like Vincent Van Gogh
January 24, 2011
What's this? Now you want photos from the 2010 Sydney Theatre Awards? Holy Toledo, you people are picky and demanding.
All right. Here's David, with Pippa "Twisted Tales" Grandison, at the ceremony on January 17: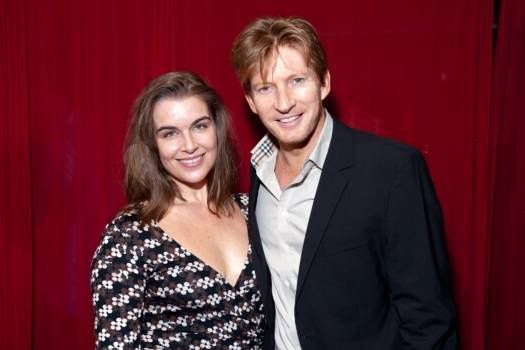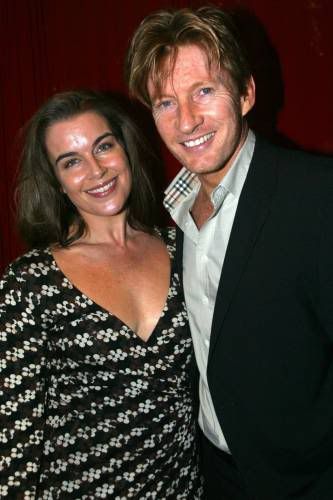 And here's a few Oranges and Sunshine stills (speaking of which, it will be seen at the Glasgow Film Festival in February).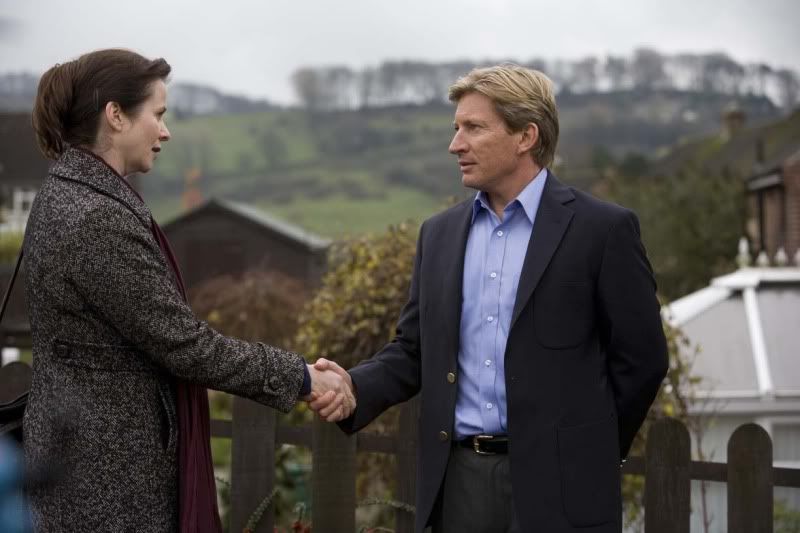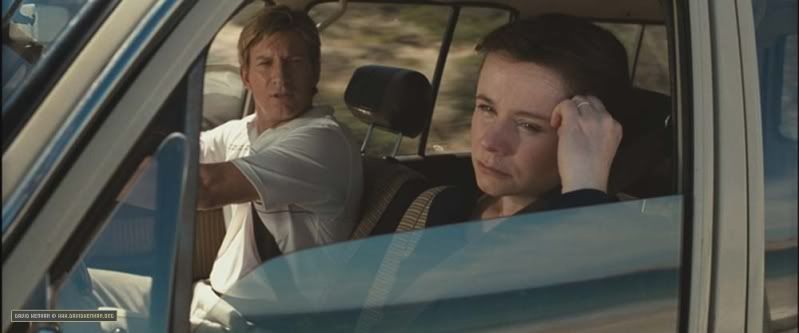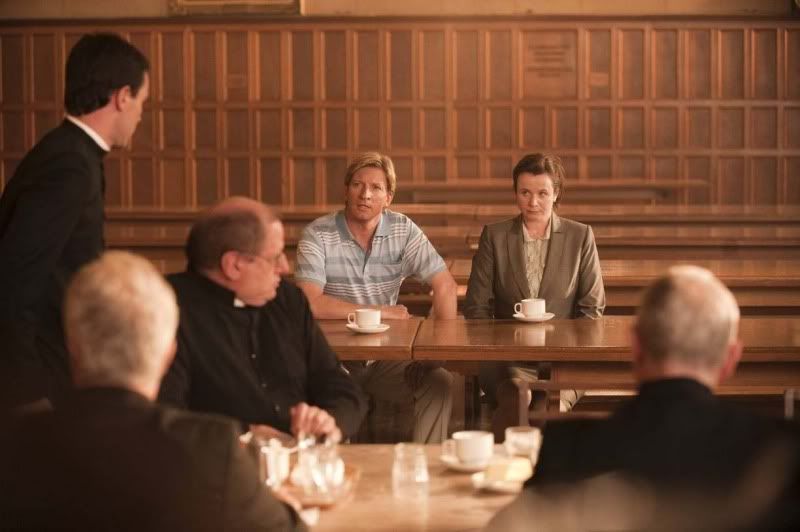 Plus a new still from Killing Time. I'm not sure, but I think doing lines of coke in the driver's seat voids the warranty on your airbags: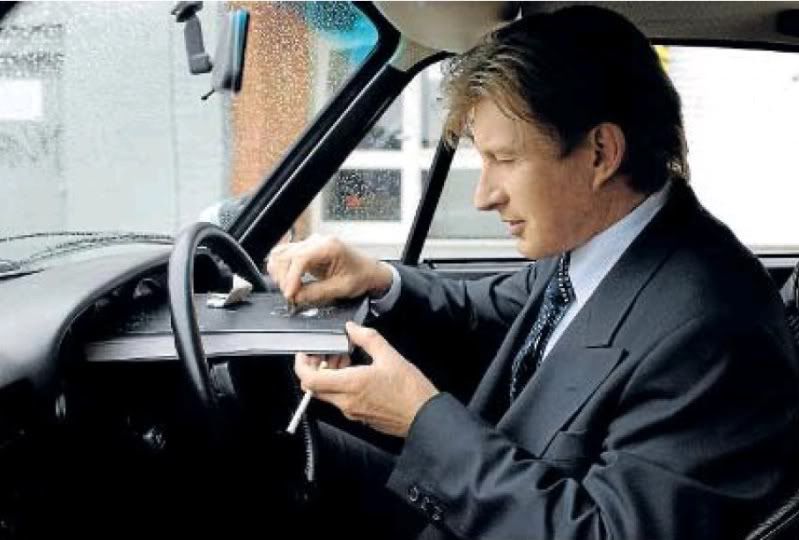 Ration these pictures wisely - who knows when we'll be getting any more?
January 17, 2011
I guess it's a little late for Christmas and New Year's greetings, eh? Well, we wish you and yours peace and joy during this Martin Luther King Day season.
Fear. Fear is the path to the Dark Side.
Fear leads to searching. Searching leads to finding. Finding leads to Flickerfest trailers. (And alternate Flickerfest trailers.) When skilled actor you become, spill coffee you will not while light saber you brandish. Hm yesss.
Among the films to be shown at Flickerfest: one Glenn Owen Dodds.
According to this newspaper dated from the future, David was...is...will have been....a presenter at tonight's Sydney Theatre Awards.
David interview clip at the Sydney premiere of Guardians of Ga'hoole
Icon Films has announced an April 1st release for Oranges and Sunshine in the UK.
Pope Joan has garnered several awards recently: Best Feature Film at the prestigious Ojai Film Festival and also at the Moondance Film Festival, as well as an award for Best Movie Soundtrack at the Park City Film Festival. The movie's success has allowed Donna Woolfolk Cross to, in her words, "wrest the project from the cold dead hands of its U.S. representative" and shop it around to a new distributor. One who might actually, y'know...distribute it. There's also a fun interview with the author in Moving Pictures Magazine with some inside tidbits.
Strangest David factoid found on the internet: "1.83 metres has been the height of David Wenham since at least January 13th 2009" (at trueknowledge.com).
Was there some kind of global symposium on this? It sounds like an international treaty was ratified on that day, and all the nations of the world agreed to abide by the new standard. (Except Malta, where David is .46 furlongs tall)
For previous news and updates, visit our News Archives