Where to find help for your DDD (David-Deficit Disorder).
Web Sites: David
Daisy Daily
Live Journal fan community updated daily with pics. New photos are often posted here with comments.
Wenhamania
Russian-language web site, with a section in English
Oh Sugar!
Fiverly's David site (in English and German).
Helpful Hint: Enter foreign-language URLs into the
Altavista
translator.
Discussion Boards
Fan Fiction
Faramir's Ranger Outfit
Screen Caps and Wallpaper
Fileg's Screen Caps
Rare and hard-to-find caps from LOTR, Sea Change, After the Deluge, Burned Bridges (Heartland), Simone de Beauvoir's Babies.
Other Stuff
The shooting script for "Dust"
, with deleted scenes and commentary by Milcho Manchevski. (Two words: meat washing.) If it doesn't download automatically, go
here
, scroll to the bottom of the page, and click "Download Screenplay".
The Strange But True Story
of spotting David on a train, as told by somebody named dr_nic. Included here because the commentary is fairly silly.
Reports from TORN on the "Evening with Peter Jackson" in Sydney (March 2005) include some funny moments from the
LOTR blooper reel
.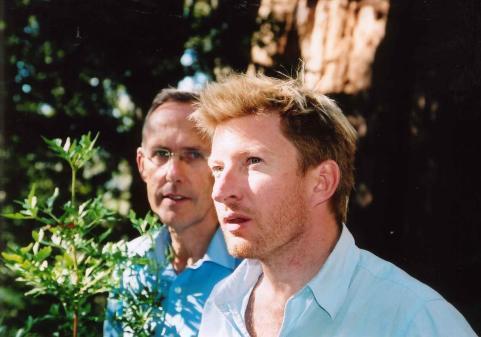 Faramir's audition script
, which reveals how the Houses of Healing, the encounter with Frodo and Sam, and the "Wizard's Pupil" scene were originally written, before PJ came along with the snip-snip.
David did the voiceovers for the Wayside Chapel's new "Please Don't Judge" television campaign. You can view the commercials on the
Wayside Chapel Home Page
.
Link Back To Us
Full Size (468 x 60)
Half Size (234 x 60)





Itty Bitty (100 x 35)